COMPANY LISTING
Cobalt Stages
Categories: Camera Motion Control, Stages - In Town
Cobalt Stages is the most innovative turnkey production facility in the Industry.

Cobalt Stages is a soundstage owned by PAWS & Co., the largest motion control company on the East Coast. We are a soundstage facility that also offers production space, support, and the most cutting edge technologies that the industry has available-- including the newly released PAWS Virtual Set.

Cobalt's facility is approximately 12,000 sq. ft. which includes a 7,000 sq. ft. soundstage that has a three-wall cyclorama. The stage comes complete with an extensive lighting & grip package.

We differentiate ourselves with our unique ability to provide significant value by providing not only a space in which to house your artistic endeavors, but also support, solutions and tools to solve your filmic and creative challenges in a comfortable and stress-free environment. With a second-to-none inventory of state-of-the-art technologies at arm's reach, you will find an accessible, progressive atmosphere that exceeds expectations.
CLICK HERE TO CONTACT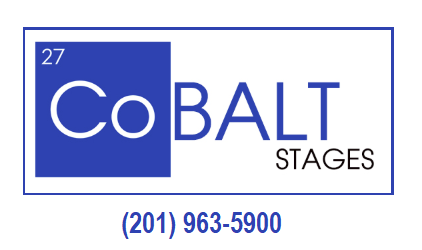 Main Contact Info:
Address:
710 Clinton Street
Hoboken, NJ 07030
DOWNLOAD VCARD